Posted
February 14, 2015 by TopDog
in Articles
Is Hidemyass good for torrents?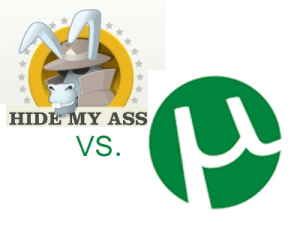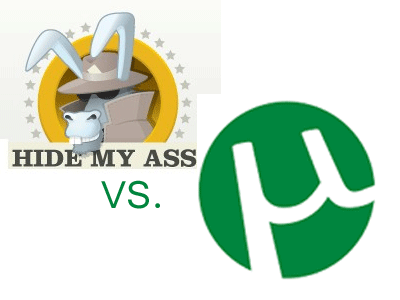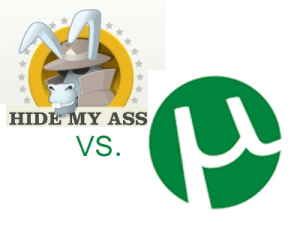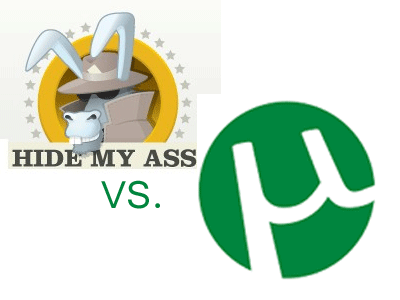 Is Hidemyass a good VPN for torrents? This question gets asked alot on forums all of the internet, and the answers are truly all over the map. There is also quite a bit of discussion over whether HMA even allows torrents (they do). However, just because a VPN 'allows' something doesn't mean they're necessarily the best tool for the job.
I think Hidemyass is a terrific VPN and their software is outstanding, but HMA probably also isn't a great choice for bittorrent users. Let me tell you why (and give you some good alternatives).
Does Hidemyass even allow torrents?
The short answer to this question is:
'Yes, but.'
There's a big difference between allow bittorent on your network and being torrent-friendly. While HMA does 'allow' their VPN subscribers to download torrents, there are a few caveats.
Accounts may be suspended or cancelled without warning
There is some evidence that HMA blocks (or dramatically slows) torrents on USA based servers. (Though in all seriousness, you should really be using servers in countries like The Netherlands or Switzerland if you're downloading questionable torrents. Here some good sources for legal torrents instead.
Next we'll look at what 'Torrent-Friendly' really means, and why we don't think HMA quite fits the bill.
Torrent Friendly VPN's vs. Hidemyass
These are the most important criteria to consider when choosing a torrent VPN. We also rate Hidemyass point by point on each of them. They are ranked more or less in order of importance.
Logging Policy
A Torrent-Friendly VPN: Keeps no logs or destroys them within 7 days or less. The goal of using a VPN for torrents is to keep your activity anonymous and untraceable. Most torrent activity is monitored based on your ip address that appears in the torrent swarm. If a VPN keeps no logs, there is no link between your public (vpn assigned) ip address, and your true identity.
Hidemyass: keeps logs for 6 months!
Now don't jump out of your skin quite yet. These are (most likely) only 'connection logs' which consist of very  general (non-invasive) data such as incoming/outgoing ip address, MB of data transferred, and session duration. By contrast, your ISP likely keeps much more data than this, usually logging your web browsing history (and more).
The 6 month logging policy is the direct result of United Kingdom data retention laws (where Hidemyass is based), so it's not something that is likely to be changed or reduced in the near future.
6 months is one of the longest retention periods of any VPN provider.
The vast majority of VPN services keep logs for between 2-6 weeks, so Hidemyass is way at the high end of the scale, and thus substantially less anonymous from a logging standpoint. Read this article to learn even more about VPN logs.
Account Cancellation, User Penalties
A torrent-friendly VPN: Doesn't cancel accounts for downloading torrents. In reality, if you're using a true non-logging VPN, they shouldn't even be aware of what you're downloading or be able to trace your downloads back to you after the fact.
It's really just harmonious plausible deniability: If a non-logging VPN receives a complaint regarding a file allegedly shared on their network, they have no way to trace the infringing user. As a result, the only action they can take is to possibly close the server port used to download the file. Proxy.sh is a VPN that uses this to great effect with their transparency report.
Hidemyass:
Not only is their evidence that HMA cancels accounts of frequent torrent downloaders, but they may also forward complaints to users who may have downloaded infringing files (they are able to do this because of their long-term logging policy). Please not, we do not in anyway condone the downloading of copy-protected works, but there is little doubt that this type of bittorrent use is relatively common.
Kill Switch
A Torrent-Friendly VPN: Has Kill-Switch Functionality
A VPN Kill-Switch is a safety mechanism that will instantly disable your internet connection if your VPN server disconnects. It prevents your true ip address from leaking publicly to your torrent swarm, or websites you're visiting. Even though VPN disconnects are relatively uncommon, it's a critical security feature to ensure maximum privacy.
Hidemyass: Has an excellent kill switch
Believe it or not, Hidemyass was one of the first VPN providers to pioneer kill-switch technology. They built their proprietary version of this (called secure ip-bind) into their software years ago, and it works great.
It's actually more advanced than a traditional kill switch, because it lets you force specific programs (like your torrent client) to only access the internet using a specific ip (your VPN ip address). If your IP address changes, the software will instantly lose internet connectivity.
How HMA Compares?
Hidemyass only ticks 1 of the 3 critical boxes for torrent-friendly VPN services, and while their secure ip bind technology is useful, it certainly isn't enough for us to recommend them as a true torrent vpn.
Here are some better VPN providers to consider if you're serious about anonymous torrents…
Three Super Torrent-Friendly VPNs
If you're looking for the perfect torrent VPN (one that has all 3 features listed above and then some) check out our list. We examine the best features of each, along with the pricing to help you make the right choice the first time.
Private Internet Access
Proxy.sh
IPVanish VPN
Some Final Thoughts
Just because Hidemyass isn't a great fit for bittorrent users doesn't mean you shouldn't consider them as a VPN provider. The truth is that their logging policy is one of the few downsides of their services.
Realistically, connection logs (even if kept for 6 months) are not a security threat to the vast majority of VPN users. Only VPN subscribers that need extreme anonymity (such as outspoken critics of government abuse in non-democratic nations) should make it a primary consideration.
If you just want a VPN to secure your data on public wifi, stream American netflix from overseas, or utilize the custom geo-location flexibility a VPN provides, Hidemyass is a perfect fit. There's a reason it gets a rating in excess of 4 stars on our website. Their service really is solid.
One more perk of HMA that I haven't mentioned is their customer support. If you peruse the websites of 10 VPN providers, I'll bet that HideMyAss is the only one that gives you an actual phone number to call for tech support.
Customer support is an area in which they really stand out, along with their industry leading VPN software. It should be no surprise, then, that Hidemyass made the top four in our youtube feature on best VPN software.
If you're on the fence, let me give you one last nudge. Hidemyass offers a 30-day money back guarantee. (So you can try their service risk-free). Go try it now!