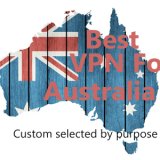 3 of the best VPN services for Australians
Australian internet users are subscribing to VPN services at a frantic pace in 2015, in order to protect their internet freedom which is being threatened by new legislation and policy changes in Australia and worldwide. The primary motivation behind the VPN rush boils down to two main issues:
Access to global VOD services like Netflix, Hulu, HBO Go, and BBC Iplayer
Increased scrutiny and pressure on BitTorrent users (and the new 3 strikes law)
The reason VPN services are so popular among Australian users, is that they can easily solve (or dramatically reduce) these two problems simply by clicking the 'Connect' button on your VPN software.
The increased demand is also perfectly timed with a worldwide decrease in the cost of VPN service, with most providers offering unlimited monthly bandwidth under $12 and one incredibly popular vpn going as low as $3.33/month.
So here are our top 3 VPN services recommended for Australians (with in-depth reasoning in the sections below)
Our Top 3 Picks
Best VPN to watch Netflix, Hulu, and more…
Our #1 Choice: IPVanish
Why choose IPVanish:
The only Tier-1 VPN (fastest speeds)
Unlimited Bandwidth
Uncapped speeds
Capable of streaming 4k video
3 Server Locations in Australia
No VPN Logs. Completely anonymous
256-bit encryption
$6.45/month (annual subscription)
The #1 reason Australians subscribe to a VPN is because of the limited/restricted access to VOD (Video On Demand) streaming services like Netflix, Hulu, HBOGo, NFL Sunday Ticket and other services which are geo-restricted by region. Netflix has a completely different library of shows and movies depending on where you live, but a with an active Netflix streaming subscription and a fast VPN Provider, you can easily get access to the full global catalog of Netflix's content.
A VPN can also unblock music streaming services such as Pandora, iHeartRadio, or Spotify. By connecting to a U.S. based VPN server using IPVanish (or any of our other top-ranked providers), you can instantly gain access to these free services. A VPN allows you to virtually reside wherever the server is located and gain access to most streaming services accessible from that geo-location.
Why we chose IPVanish
IPVanish is a Tier-1 VPN provider that controls their own fiber-optic data backbone through their parent company Highwinds. This gives them direct access to one of the largest CDN's (Content Delivery Network) in the world. So what does this mean in plain english? IPVanish can deliver the fastest possible VPN speeds to their customers.
This means you get faster downloads and better video resolution, even when connecting to a VPN server on the other side of the world. In testing, we were able to successfully stream a 4k youtube video without buffering while connected to an Australian VPN server (we're located in the USA). Speeds will always be slower when routing your traffic through a server halfway around the world, but we still had plenty of bandwidth left over to still achieve maximum video resolution. Most VPNs couldn't say that.
IPVanish has a 7 day 100% refund policy, so if you aren't convinced they're the perfect VPN, you can get a full refund and try another one. So if you're dying to catch the latest season of 'House of Cards' or 'Orange is the New Black', you'd better try IPVanish Risk-Free for 7 Days.
Ironsocket: Another good choice for streamers
Ironsocket is another VPN company worth considering if you're looking to unlock global content. Though they aren't as large or flashy as some of the major VPNs, they offer some of the best bang-for-your-buck of any VPN. Every package also includes a SmartDNS proxy service (sold for $5/month by most other VPNs) which makes it even easier to remove geo-restrictions than a VPN. Even better, since smartDNS doesn't require encryption, you can get 100% of your normal bandwidth. SmartDNS unblocks the streaming website then the video gets routed straight to your computer without going through a separate (VPN) server.
The downside of IronSocket is they don't have their own custom VPN software yet so you must connect to their network through the official OpenVPN client software (which is free and open source).
The upside is you get tons of features at a much lower price than most of their competitors. Ironsocket includes all of the following features for as little as $4.16/month:
Unlimited VPN Bandwidth
Socks/HTTP proxy included free
SmartDNS Proxy included free
3 Simultaneous connections allowed (protect all your devices)
Servers in 35 countries (Including Australia).
The Best VPN For Downloading Torrents (from Australia)
Our #1 Choice: Private Internet Access
Why PIA is perfect for torrents:
No Logs. No Trace.
Very 'Torrent-Friendly'
Torrents allowed on all servers
Unlimited Bandwidth
2 Server Locations in Australia
Includes free SOCKS5 proxy server
only $3.33/month (incredibly good value)
Why we chose Private Internet Access:
Downloading torrents in Australia is much less safe than it used to be. 2015 brought major changes to the file-sharing landscape in Australia, in the form of a new 3 strikes policy, as well as the decision to allow notorious torrent trolls access to the personal information of alleged file-sharers.
PIA is the perfect solution for Australian bittorrent users who would rather stay anonymous on uTorrent, Vuze, or their other torrent client of choice. Private Internet Access provides both VPN and proxy service at an incredibly low price point. Their proxy server (located in the Netherlands) is ideal for anonymizing your bittorrent downloads. We even made a video showing you how to do it.
Our favorite PIA feature is their strict 'No Logs Policy' which means that PIA keeps zero information about your VPN usage or connection history. This makes torrenters virtually untraceable via their torrent IP address.
Learn how to use PIA to hide your torrents (VPN/Proxy setup)
Runner Up: Torguard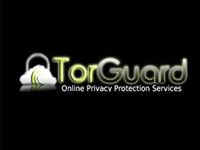 Torguard is worth considering just because they offer so many features useful to bittorrent users. First off, they have a torrent proxy service, with servers in 5 countries so you can easily choose the closest/fastest.  Even cooler, they have their own custom 'Proxy Auto-Installer' software that will automatically configure your favorite torrent client to use Torguard's proxy service. No manual setup required.
In addition to proxy service, Torguard offers a full-fledged VPN with stealth vpn capabilities, encrypted webmail, and Smart-DNS for unblocking geo restricted content. There are a couple downsides though: 1st, you have to pay for each service separately. And secondly, tech support can be a bit hard to reach, so if you do happen to run into an issue, you may have trouble getting assistance in a timely manner.
Best All-Around VPN (Most features/best security)
If you want the most features, the most speed, the most settings, gadgets and gizmos…this is the VPN for you. Here's a VPN with every feature you could ask for (and then some).
Our #1 Choice: VyprVPN
Some of VyprVPNs awesome features

VyprDNS encrypted non-logging DNS servers
Incredible VPN Software
Best Mobile VPN App (Android and iOS)
Chameleon 'Stealth VPN' get through firewalls unseen
Free encrypted cloud storage with all VPN packages
3 day free trial
You can't help but be impressed by VyprVPN's extensive feature list and attention detail in their software design. They have some of the most full-featured desktop software of any VPN provider and the amazing thing is their smartphone app has nearly 100% of the functionality of the desktop app.
One of the most unique features is their smart-connect logic, which enables you to choose to auto-connect to the VPN any time you join an untrusted wifi network. There's also an app-level kill switch and my personal favorite: a customizeable favorites list for quick and easy server selection.
As you can see, the software is attractive, efficient, and powerful, without being nearly as bulky as some competitors' software which has half the features and takes up twice the space.
Watch our full Video review and walkthrough of VyprVPN to see everything it's capable of.
And don't forget the free encrypted cloud storage that comes with every VyprVPN plan (up to 50GB). Encrypted storage is one of those things you don't realize you can't live without until you have it. VyprVPN even has a free app that allows you to sync files from all your major devices, or just use their web interface for drag-and-drop file transferring, and sharing.
And don't forget, our affiliate link has a unique 50% coupon code embedded in it, so you can save 50% on your first month of service. They also have a 3 day trial period after signing up where you can get 100% refund with no questions asked.