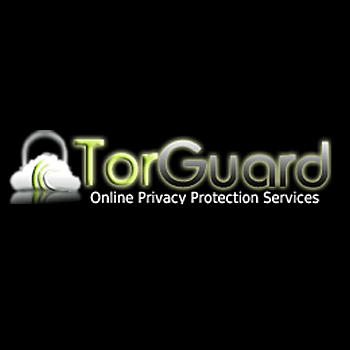 Torguard VPN Review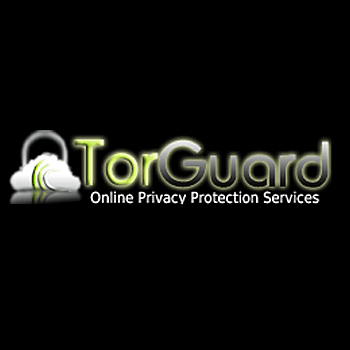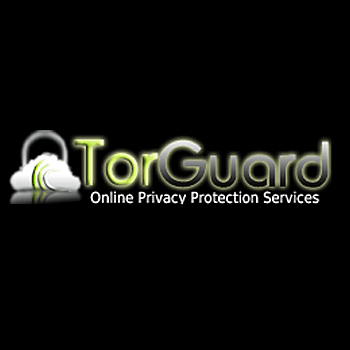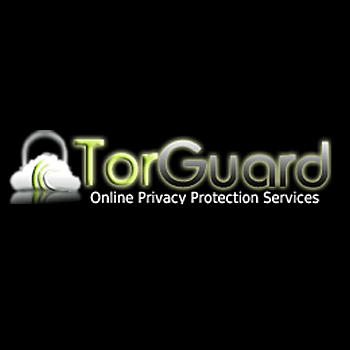 VPN Features
:
Best Value, BitCoin, DNS Leak Protection, No Logs, P2P Allowed
Bottom Line
Torguard VPN offers industry leading anonymity and security at prices as low as $5/month. Match that with a 30-Day Money back guarantee and you have a deal that's too good to pass up.
Posted June 29, 2013 by
TopDog
Torguard is one of the fastest growing VPN providers in the world. Their Popularity stems from their commitment to complete anonymity for their customers and quality VPN service delivered at extremely affordable prices. Torguard keeps no VPN logs of any kind, they offer an anonymous bittorrent proxy option, and they offer deep discounts for buying 12 months of service at a time or bundling services together. Torguard accepts Bitcoin (the world's first anonymous digital currency) and offers a free encrypted webmail account to all customers. Read on for our full Torguard Review.
Torguard VPN Review: Features
Torguard has an impressive feature list, and their service and software is geared toward providing maximum privacy and security for their users.
Torguard Servers and Locations:
Torguard VPN uses Megabit and Gigabit+ servers so their users will have the fastest speeds possible. Torguard is expanding rapidly, adding nearly 10 servers per week last time we checked.
Torguard has servers in:
Los Angeles (USA)
Dallas (USA)
Miami (USA)
Canada
Netherlands
UK
Russia
Romania
Switzerland
New Zealand
These servers are offered on multiple protocols and ports (TCP and UDP) for maximum user flexibility and speed.
Torguard Review: Security Features
Torguard VPN uses up to 256-Bit encryption (Via OpenVPN)
No VPN Logs of any kind (100% Anonymous usage)
Built in DNS Leak Protection (prevents true IP from leaking due to windows security flaws)
Bitcoin payments accepted (you can keep your identity private, even when buying VPN service)
Torguard Review: Customer Support
Torguard offers excellent tech support. They have a live chat option as well as a ticket based email support system. We found support to be very responsive in our testing and were very pleased with the quality and attention to detail of the support staff.
Bittorrent and P2P
Torguard offers a number of features that are tailored to the needs of Bittorrent users.
Torguard keeps no connection or usage logs. Users are completely anonymous online.
Torguard allows p2p use on specific servers (not on USA servers)
Torguard allows anonymous payment through Bitcoin
Torguard DNS Leak Protection makes sure a user's true IP address is not exposed.
Torguard VPN Review: Software
Torguard is unique in that the offer two different versions of their VPN software. They have the standard installable VPN client software as well as a portable version that does not require installation. The advantage of portable VPN software is that users can install it on a flash drive and have VPN security anywhere in the world even if they didn't bring their own computer.
Torguard's software is easy to install and use. Just download and run the installation file (or just download and unzip the portable version). Getting online is as easy as entering your login credentials, choosing a server from the drop-down menu, and clicking connect.
Torguard's software shows the VPN progress right in the main window for easy verification of your VPN routing and connection. Once connected, your new IP address will be shown at the top of the software window (see Faked IP) in the screen shot of the software. This let's users know that a successful VPN connection has been established.
Torguard also has a color-coded system tray icon that easily lets users see their connection status even when the VPN client is minimized. The tray icon turns red when disconnected and green when connected.
Torguard built DNS Leak Protection right into the software. This forces the users computer to temporarily use a static IP address in order to protect the user's true IP address from leaking into the open via a windows security flaw known as a DNS Leak. Click the link to learn more about DNS Leaks.
Torguard Mobile App
Torguard has released their full Android app for free (Torguard subscription required). The app includes 1 click access to all of Torguard's OpenVPN servers as well as additional functionality like ip-bind technology. Torguard's no logs policy naturally extends to their mobile applications as well. Get Torguard for android.
Torguard for Android is compatible with all android devices running android 4.0 (ice cream sandwich) and above. As of this writing, that is over 90% of android phones sold in the last 2 years.
In the meantime, users can still configure any android or iOS device to connect to Torguard's VPN service manually using PPTP or L2TP protocols. You can also use the OpenVPN App for Android or iOS
Torguard VPN Review: Speed Test
For our Torguard Review we made sure to put Torguard's speed to the test. Our test connection is capped at 15 Mbps, so anything north of 9 Mbps is pretty good. Torguard support told me that users can expect average speeds between 50-75% of their maximum bandwidth up to around 50 Mbps. The speeds users experience will vary based on time of day, server location, server load, and VPN protocol used.
Here are our Torguard Speed Test Results:
In our testing we experienced speeds between 35-65% of our maximum bandwidth. Video streaming was no problem using American servers. Much of the speed loss can be attributed to the bandwidth overhead used by VPN encyrption. Users with higher bandwidth connections than ours should similarly see faster speeds in testing.
Torguard Pricing and Payment Options
All Torguard VPN users receive the same anonymity and security benefits. Torguard offers a single VPN package with multiple pricing options based on the duration of service purchased. The pricing is as follows:
1 Month – $9.99/month
3 Months – $6.66/month
12 Months – $4.99/month
As you can see, Torguard is extremely affordable, especially when purchasing a year of service at a time (yielding a 50% discount). Torguard also offers deep discounts for bundling VPN and proxy service together.
Torguard Money-Back Guarantee
Torguard has an industry leading refund policy. Torguard guarantee's a 100% money-back refund within the first month if users are not satisfied with their service.
Payment Options
Torguard accepts all major credit cards as well as OkPay, Google Checkout, and BitCoin.
Torguard VPN Review: Summary
Torguard VPN offers industry leading privacy and anonymity for their users. Torguard VPN definitely seems to target the p2p/Bittorrent user base judging by the feature set, but Torguard is a great choice for anyone that wants security and total anonymity online. At $5/month with a 1 year purchase, Torguard joins IBVPN and Private Internet Access as the most affordable anonymous VPN services.
Also Torguard's industry leading 30-Day refund policy meaning signing up is risk free and if Torguard isn't a perfect fit, they'll refund your purchase price. No VPN has a better offer than that. Don't forget to try Torguard's Free 24-hour trial with no payment required.