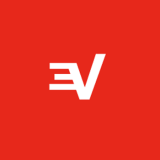 Express VPN Review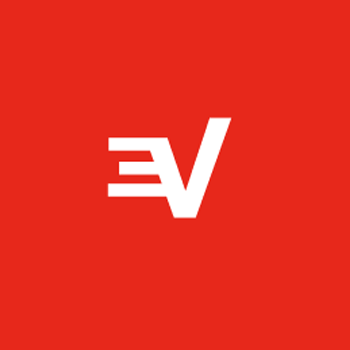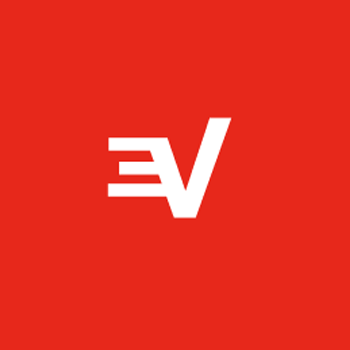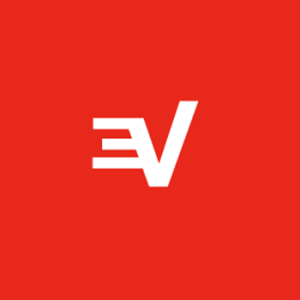 VPN Features
:
DNS Leak Protection, Fastest VPN's, P2P Allowed
Bottom Line
Express VPN has a reputation for speed and quality in the VPN world. Their software is basic, but very easy to use, they have plenty of server locations, and they allow torrents on all servers. ExpressVPN also has excellent apps for Android and iOS devices that are included free with your subscription and make it […]
Posted May 8, 2014 by
TopDog
Express VPN has a reputation for speed and quality in the VPN world. Their software is basic, but very easy to use, they have plenty of server locations, and they allow torrents on all servers. ExpressVPN also has excellent apps for Android and iOS devices that are included free with your subscription and make it easy to stay secure on the go. Let's take a closer look in our ExpressVPN review.
ExpressVPN Review: Features
Express VPN Server Locations
ExpressVPN has servers in over 39 countries, with multiple servers in certain countries like the united states. With that kind of global footprint, you know you'll always be able to find a server location that fits your current needs. Whether is streaming Netflix or HBOgo or downloading torrents, ExpressVPN should have you covered.
Top server locations include: USA, Canada, UK, France, Germany, Spain, Netherlands, Hong Kong, Japan, Italy, Norway, Switzerland, Turkey, India and dozens more. Here's a complete list from ExpressVPN's website:
ExpressVPN Logging Policy
ExpressVPN guarantees that they have no usage logs, which means that they don't monitor things like websites you visit or files you download. They do keep temporary connection logs for troubleshooting purposes. These logs consist of data like time of connection, server used, incoming/outgoing IP address. Since expressVPN utilizes shared IP addresses, this information usually isn't enough for even them to identify individual users, but if you're in the mood for a bit more privacy, check out our list of non-logging VPN providers.
ExpressVPN Security Features:
ExpressVPN offers their users access to the three most popular VPN protocols, PPTP, L2TP and OpenVPN. They also throw in SSTP as a bonus! You can easily switch your preferred connection protocol with one click in their VPN software.
ExpressVPN utilizes 128-bit AES encryption for their OpenVPN protocol, which by today's standards is considered unbreakable and is used by government employees and the military alike. It's certainly more than strong enough to keep your ISP from sniffing your data packets or eavesdroppers from snooping on your internet usage on public networks.
DNS Leak Test for ExpressVPN
We found no evidence of DNS leaks while connected to ExpressVPN's network. If you're not familiar with the security risks posed by DNS leaks, read our detailed article on the subject. Basically, DNS leaks are a security vulnerability is some VPN services that allow your computer to make DNS queries (lookup web addresses) outside of the safety of the VPN tunnel (bad). We found no leaks with Expressvpn (Great!). Here's the results of our test from DnsLeakTest.com:
ExpressVPN Review: Software and Apps
ExpressVPN doesn't require any technical know-how or complicated setup to use. They have developed their own easy to use VPN software for all the most popular operating systems. ExpressVPN has software for: Windows, Mac, iOS, and Android. The software is of course included free with your subscription.
Desktop Application for ExpressVPN
Let's look quickly at the features for their desktop app. We tested the windows version, but for any Mac users out there, it should function more or less identically.
The software interface is pretty straightforward. Server selection is simple: you can either choose from your 3 most recently used server locations, the list of recommended servers (based on speed, location and server load) or you can choose from the complete list of all ExpressVPN servers.
Connecting to the VPN is as simple as clicking on a server location, and the app does the rest. We found the actual connection handshake process between the software and the server to be pretty quick, usually taking about 7-15 seconds.
Software Options:
ExpressVPN also gives you a bit more control over your VPN connection if you want it. On the options tab of the software you can choose from any of their four VPN protocols (The TCP/UDP choices are both OpenVPN) or you can just pick automatic and let the software choose the best option for you.
The options tab also let's you run a speedtest on all the servers to determine the fastest one for your needs. You can also access the internal log for the VPN software if you need to troubleshoot an issue with tech support.
ExpressVPN Mobile Apps
ExpressVPN has excellent apps for both iOS and android:
Here are some screenshots from both Android and iPhone apps. They have similar functionality, and virtually all the same features as the desktop application.
---
Does ExpressVPN Allow Bittorrent?
As of this writing, ExpressVPN does allow bittorrent and torrent downloads on all servers. They do, however, limit your maximum transfer per month on some of the more crowded servers, but it's mostly servers that wouldn't be used for torrent traffic anyway (like India). ExpressVPN works great with the popular BitTorrent client software like uTorrent, Bittorrent, and Vuze.
ExpressVPN Speed Tests
We know that speed is often a deciding factor in choosing a VPN. That's why we speedtest every VPN we feature on vpntopten.com so you know what to expect before you sign up for ExpressVPN.
About the test connection:
We performed our speedtests on a data connection that is capped at around 15mbps (more than enough speed for 1080p video streaming) so any result that is anywhere near the 15mbps mark will almost certainly go higher if you have a faster connection. Other expressVPN users have reported speeds north of 50Mbps!
USA Speed Test (NJ and Texas Servers)
Europe Speed Test (France and Netherlands "p2p" server)
As you can see, Expressvpn was able to virtually max out our 15mbps on both international and USA servers, which means they have plenty of bandwidth to spare if you happen to have an even faster connection. The bottom line is ExpressVPN is plenty fast for HD video streaming, Skype, or torrents.
Our Speed Rating: A
ExpressVPN Pricing and Discounts:
ExpressVPN has one simple VPN package available in 3 different subscription lengths: 1 month, 6 months, and 12 months. The longer the subscription, the bigger the monthly discount.
Pricing per month:
Refund Policy:
You'll be happy to know that ExpressVPN offers an industry leading 30 day no questions asked refund policy so you can buy in confidence. If you're not satisfied, just ask for a refund and try another VPN.
ExpressVPN Review Summary:
Pros:
We were fans of ExpressVPN's easy to use software, their extensive list of countries with servers (39 and counting) and their logging policy. They're also torrent friendly, and have fast speeds.
Good Software
OpenVPN, PPTP, L2TP, and SSTP Protocols
Very Fast Speeds
39+ Countries Available
Mobile App for iOS and Android
No Usage Logs
No DNS Leaks found in testing
Torrents Allowed
Cons:
ExpressVPN is on the pricier side, at least if you choose the monthly option, though at $8.32/month for annual service it's a pretty decent value. Our only other gripe is the software doesn't offer any advanced security features like secure-IP bind or a VPN kill switch, though this feature can be replicated with free software like VPNetmon.
A bit pricy for monthly service
No Kill Switch (instantly disconnect internet if VPN disconnects)
ExpressVPN would be great for high-bandwidth uses like unblocking Netflix, Hulu, and Youtube or for downloading Torrents. If you want a VPN that's a bit cheaper, you may look at Private Internet Access or Proxy.sh. Another super-fast VPN like Express VPN is IPVanish, which is one of the fastest growing VPN companies in the world.