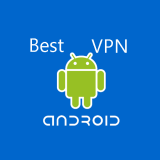 The Best VPN Apps for Android Mobile Security 2014
Bottom Line
We investigate which VPN providers offer the best mobile VPN apps for android devices. With everybody concerned about privacy these days, staying secure when browsing the internet at home just isn't enough. Many of us do more web browsing on our smartphones and tablets than we do on our computers these days. Shopping and banking […]
Posted April 13, 2014 by
TopDog
We investigate which VPN providers offer the best mobile VPN apps for android devices. With everybody concerned about privacy these days, staying secure when browsing the internet at home just isn't enough. Many of us do more web browsing on our smartphones and tablets than we do on our computers these days. Shopping and banking on mobile devices is at an all time high. We need a mobile VPN solution that matches our busy lives and keeps us secure on the go. Here are the best VPN apps for android that made the cut…
VPN Services with the Best VPN Apps for Android
#1 –  SafeJumper by Proxy.sh
Proxy.sh is making a big splash in the VPN world. They offer some of the most sought after VPN features for rock-bottom prices. They guarantee zero logs period. They have excellent software and allow torrents on all servers. Even more exciting, they have one of the most full-featured android VPN apps around.
In addition to easy access to all VPN servers using OpenVPN encryption protocols, Safejumper even includes a premium feature rarely found on mobile apps: An internet kill-switch that optionally allows you to have safejumper instantly cut your internet connection if the VPN connection fails, making sure your private data is never exposed without your knowledge. You can find safejumper in the google play store, but it requires a Proxy.sh VPN account for access.
Safejumper by Proxy.sh Features
No Logs. Period.
OpenVPN protocol for maximum encryption
Access to all Proxy.sh VPN servers
VPN Kill-switch
1 Year  plan with unlimited bandwidth starts at $3.33/month
[color-button href="http://www.vpntopten.com/vpn/proxysh"]Vist Proxy.sh Now[/color-button]
#2 – IPVanish VPN for Android
IPVanish has quickly become an industry leader for 3 reasons: Speed, Variety, and Customer Support. They have servers in over 45 countries worldwide and their excellent android app will give you access to all of them. IPvanish has consistently made our "best of" lists including our review of the fastest VPN's in the world.
IPVanish is headquartered in the U.S. and they offer 24/7 customer support if you have any technical issues. Unlike most VPN providers, they built their own end to end network, instead of just renting out servers. They control one of the largest fiber optic data backbones in the U.S. and you'll notice the difference in the speeds you experience. IPvanish has dropped prices on their yearly packages to $77.99/year. That's over 45% off the normal price.
IPVanish Android VPN Features
Starting at $6.49/month
Speedgraph built into app
Works on all devices running android 4.0 and higher
Unlimited Speeds on the fastest VPN network
[color-button href="http://www.vpntopten.com/vpn/ipvanish"]Save On IPVanish![/color-button]
#3 – Private Internet Access Android VPN
Private Internet Access is one of the most popular VPN providers in the world because of their unbeatable combination of features, performance, and value. With yearly unlimited VPN packages priced at $3.33, there's alot to live. Private Internet Access finished 2nd on our list of the best cheap VPN services, and they are the VPN most often purchased by readers of this site. They allow torrents on all servers and keep no VPN logs of any kind. (See more VPN's with no logs here).
Now with the latest release of their Android App, they are really set to dominate all corners of the VPN landscape. Like Proxy.sh, you get a VPN Kill-Switch, OpenVPN encryption, and full access to all of their vpn servers in 10 countries.
Private Internet Access Mobile VPN Features:
Unlimited Speeds/Transfer
No VPN Logs, EVER
Torrents Allowed
Servers in 10 Countries
OpenVPN Encryption
VPN Kill Switch
Prices from $3.33/month
[color-button href="http://www.vpntopten.com/vpn/private-internet-access"]Get PIA for Android for $3.33/month![/color-button]