Posted
November 22, 2014 by TopDog
in Articles
Why the Top VPN's are a MUCH safer choice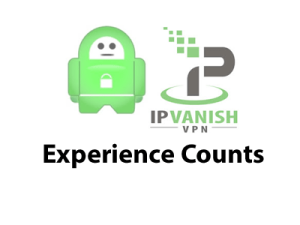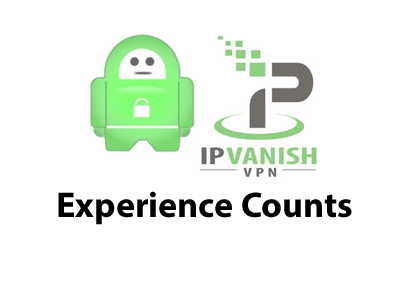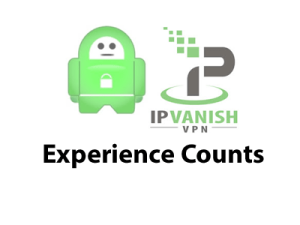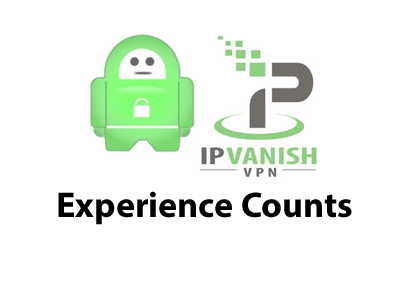 There are literally dozens of new VPN providers since demand for VPN services exploded in 2013, and they'd like you to believe that all VPN services are created equal, so you can just choose based on price. Nothing could be further from the truth. There are huge differences between established successful VPN's and many of their competitors. These differences can range from minor annoyances (reduced tech support) to downright dangerous security flaws, or even theft of your personal information.
We're going to show you why you should be very careful when choosing a VPN provider, and how how to pick a vpn you can trust. We'll also give you some of our top vpn picks.
Potential Differences between a small and major VPN
Just because a VPN service guarantees you an anonymous connection with OpenVPN encryption, doesn't mean your experience or security will be anything comparable to using a truly professional VPN service with years (or even a decade) or experience. Here are some potential pitfalls of choosing an unproven VPN provider.
Major VPN Provider
Has years of experience in security, support
Has a full team (customer service, support, security, etc)
Knows how make the encrypted VPN tunnel as secure as possible
Is an established corporation with major financial resources
Knows the most important ways to maximize their users' privacy
Has a valuable reputation that they wouldn't risk losing
Has own desktop VPN client software (and possibly mobile app)
Minor VPN
May not have serious security experience
Could literally be a single person, or a couple people working remotely (never met)
May have massive security flaws in way OpenVPN is implemented
Has limited financial resources (few servers, poor tech support, security)
Has little experience, so may not know how to maximize your privacy
Has no reputation to lose, so they care less about customer satisfaction, honesty.
Can't afford to build top quality software, so have either bad software or none.
Could be fake company setup to hack users, or steal financial, personal data.
We're not trying to tell you that every small VPN company is bad or dangerous (and most major VPN providers were small companies once) but there are some very distinct advantages to choosing a major VPN provider (and their prices are often comparable to the smaller companies and sometimes even cheaper).
 Advantages of a major VPN Provider
There are very real advantages to picking a tried-and-true VPN service. We discuss them in-depth…
Experience:
There's no substitute for experience. A VPN company that has been around a while and provided quality service to thousands (or even millions) of customers knows how to provide the best quality service and support to match their customers needs. They also have had time to fix and security flaws in their software, add additional anonymity features, and create step-by-step guides for the most common VPN setups and usages.
Major Financial Resources = Better Service
Sure, some VPN's can get by on a bootstrapped budget, but you they can't match the sheer power of massive amounts of financial power. Major VPN providers have millions of dollars in venture capital funds, loans from major financial institutions, or saved profits that allow them to hire the most talented employees and rapidly expand their network capacity and global footprint.
IPVanish is one such VPN company. They are owned by the one of the largest CDN (content delivery network) providers in the world. Their parent company closed a deal for over $200 million in capital from Goldman Sachs (a top-tier investment bank) for network expansion. Think what IPVanish can accomplish compared to a brand new VPN service, with no major financial backing and a monthly budget in the tens of thousands instead of millions.
It should be no surprise then that IPvanish is one of the fastest growing VPN providers in the world, with servers in over 69 countries. They also routinely provide the fastest speeds among VPN providers due to their superior network.
Better Software
All the major VPN providers have their own propriety VPN software that lets you use secure OpenVPN technology (the most secure VPN protocol) without manual setup or using OpenVPN's clunkier, less functional software. The software they provide also allows for extra features like easy server switches, ip address rotation, VPN kill-switches, and more to keep your internet activity as anonymous as possible.
This VPN software is also designed to be as user-friendly as possible, and usually makes opening a VPN connection as easy as 1 click. Many vpn companies even allow their users the option to autostart/autoconnect to the VPN whenever their computer starts, so your data is safe 100% of the time.
Many of these top VPN providers also have excellent mobile VPN software for Android/iOS devices, letting you get the full benefit of your VPN service on your smartphone or tablet at no additional charge. Developing these apps is a costly process, especially when doing it right, which is why almost no small VPN companies offer this feature.
Security Expertise and Monitoring
Because of their large financial resources, the top VPN companies can afford the best IT security professionals and hire full-time staff for security monitoring. This means that their security analysts no how to make the VPN encryption algorithms as secure as possible.
Because they have multiple people responsible for security, they are able to monitor their network for vulnerabilities and breaches 24 hours a day. This means that if one of their servers gets attacked, or hacked, (this happens more often than you'd think) they can identify the attack and shut down or fix the problem almost immediately, where a small VPN service might not notice for days (or possibly at all).
24/7 Customer Support
Providing technical support is actually one of the largest costs for VPN providers. When you consider that they may have 100's of thousands of customers, the number of people required to provide quality technical support could be huge. Offering 24-hour support could require as many as 3x the support staff.
Many small VPN's only have a single person dedicated to customer support (or even one person who does another job also and provides support part-time). That's why most small VPN's only offer support by email, or possibly chat during limited hours/days.
Most major VPN's provide 24/7 live chat support, and some like Hidemyass offer live support by phone. Many customers may never need support at all (or perhaps only the first week of using the VPN) but it's nice to know that your problems and technical issues can quickly be fixed if you ever have them.
Reputation
In the internet age, a company's reputation is probably its most valuable asset. Because it's so easy for consumers to write and find reviews on products and services, a company with a reputation for quality and honesty will always be more successful than a company with a poor reputation.
Established VPN brands have built of alot of goodwill and trust over the years, and they are much less likely to violate that trust by doing something dishonest (for example promising not to keep logs, only to be caught storing user data). Trust is extremely important, especially in the VPN industry, and major VPN providers have too much to lose to risk violating user trust to save a few bucks. That's why when a company like Private Internet Access says that they never keeps logs on their users' activity, we believe them. They have to much to lose if they didn't honor their guarantees.
Most, though not all, of the top VPN providers are headquartered in 1st world, democratic countries, known for internet freedom (and personal freedom). This includes countries like the United States, and countries in the European union. Being incorporated in countries like this that offer both personal freedoms, as well as strong consumer protection laws, ensure that VPN companies are accountable to their customers and deliver the services/features that they promise.
Smaller VPN's that are based in less developed nations, or small island privacy/tax havens, may be almost impossible to hold accountable for their actions. Their owners or employees might not even be traceable. With no reputation to lose and no government holding them accountable, what's their incentive to uphold their promises? What keeps them honest? What keeps you safe as a user?
Potential Dangers of Unproven VPN Companies
Even beyond the difference in quality of service you may experience from a top-tier VPN provider as discussed above, there may be some very serious security concerns when it comes to choosing a VPN provider that doesn't have a good reputation (or any reputation for that matter).
Security Flaws
Just because a VPN offers OpenVPN encryption, doesn't mean it's as good as the OpenVPN encryption provided by a top-tier VPN. OpenVPN is an open source VPN protocol that is available for free to anyone. With a bit of technical know-how and some how-to guides, even you could set up a simple VPN server using OpenVPN. But this doesn't mean it would be anywhere near as safe and secure as a VPN connection provided by a professional VPN service.
This is because their are literally hundreds of tweaks, options, failsafes, and security features that make one implementation of OpenVPN encryption far more secure than another.
The best VPN services hire security professionals with decades of experience in network security to write their code and setup their VPN servers.
One single flaw in the VPN setup, including the way vpn keys are exchanged, the authentication handshake, etc, could completely compromise the security of your connection. That's why you shouldn't trust this delicate process to just anyone.
Dishonest/Fake VPN's. (Or Hacking!)
Considering how easy it is to setup a VPN server, and how much information you're trusting your VPN provider with (they have complete access to all data you send through the VPN tunnel, access to your computer via the installed software, and your true IP address) their is tons of incentive for a hacker to setup a fake VPN service.
Since you're voluntarily installing their software on your computer, the VPN client software could contain malware, or even a backdoor to your system. The data is also being sent through their servers, so they could steal any login/password information that isn't sent over an ssl encrypted connection.
This article discusses one such VPN, which used a key-logger in their software to steal user passwords and financial data. Considering the financial incentive is so high, and the risk so low (if setup using shell companies in a privacy haven) there will almost certainly continue to be new fake VPN companies that pose as real ones to steal user information. That's why its so important to choose an established VPN provider with a history of integrity. We wrote a whole article on VPN trust.
VPN Providers we trust
Let me preface this list by saying that we trust every VPN provider we feature on this site. We have tested each of them, and installed their software on our systems. VPNTopTen.com only features the VPN services we consider the best, most reputable, and best performing.
That being said, there are a few VPN providers that really stand out from the crowd when it comes to trustworthiness. We considered several factors when making this list:
Size and age of the VPN company
Quality of service and software
Openness, honesty, and reliability
Reputation
Note: Just because a VPN is featured on this list doesn't mean it's ideal for your needs. For example, some of the VPN's featured here are great for most common VPN usages, but a bad choice for scrutinized activities like torrenting/filesharing. If you're looking for an anonymous VPN for p2p/torrents etc, check out this list.
Okay, enough preamble. Here's the list…
IPVanish
IPVanish is a USA based VPN provider who's parent company (Highwinds Networking) owns one of the largest CDN (content delivery networks) in the world. They have invested literally hundreds of millions of dollars on data infrastructure.
IPvanish is one of the only VPN providers in the world with their own Tier-1 data backbone which means they deliver speeds that other VPN's simply can't match. The other VPN that controls their own network is VyprVPN.
We have a great deal of trust in USA based VPN's for a few reasons: there are no VPN data retention laws in the United States (VPN users get maximum anonymity), and the United States is a global leader in internet freedom, freedom of speech, and consumer protection (making sure companies live up to the promises they make to their customers.
IPVanish keeps no logs. They are one of the few VPN's that is this committed to user privacy. Their software is excellent, they have servers in 69+ countries at last count, and they have excellent customer support.
Free IPVanish Trial: IPVanish offers a 'no-questions-asked' 7-day refund policy so you can try their VPN service out risk-free. Click here to learn more!
---
Private Internet Access
Private Internet Access was the first major VPN provider to take privacy to a new level. Long before IPVanish switched to a 'No Logs' policy, PIA was quietly delivering anonymous VPN service at an incredible price.
Based in the USA, Private Internet Access has a reputation for protecting their customers' privacy. Unlike other VPN's, we have heard no reports of PIA exposing subscriber information. The truth is, the entire company is set up to protect privacy. Since they keep no VPN logs at all, they can't comply with court orders to turn over customer usage records because they don't have any.
Private Internet Access is an excellent all-around VPN due to their server stability, high-grade encryption, and no-logs policy. They're also extremely torrent friendly making them a top choice for bittorrent users.
PIA even accepts anonymous payments through bitcoin, and they only require an email address and payment method to sign up.
Pricing: Private Internet Access is one of the most affordable VPN providers in the world. They offer only one, all-inclusive VPN package, in 3 different subscription lengths. A 1 year plan costs only $39.95 (that's $3.33/month!)
Free Trial Offer: PIA offers a 7 day money-back guarantee, so you can try PIA risk-free for a week.
---
Express VPN
Another USA based VPN, Express VPN sets themselves apart because of their fast server speeds, easy to use software, and excellent mobile VPN app (iOS & Android).
With servers in over 30 countries, ExpressVPN has a large global footprint. They are a bit pricier than other VPN's, with annual plans costing around $8 per month, but they make up for the price with extra speed. Higher prices means they can afford more bandwidth/user, so so servers are less crowded and speeds are faster.
They offer top-notch security with 256-bit OpenVPN encryption (military grade).
30 Day Free Trial:
Our Favorite part about Express VPN is their industry-leading 30 day free trial period. They require payment up front, but guarantee a 'no questions asked' full refund within the first 30 days if you're not totally satisfied.
---
HideMyAss VPN
HideMyAss ProVPN is one of the most popular VPN services in the world, because of their massive server network, and excellent VPN software.
Based in the United Kingdom, they are subject to UK data retention laws, so they do keep VPN connection logs for 6 months. These logs should be of no concern for normal VPN users, but one Lulzec hacker found out the hard way that Hidemyass doesn't protect criminals.
In our Hidemyass Review, we found their VPN software to be extremely full-featured. They offer 256-bit encryption, in-software speed testing and server sorting, smart server routing, and an advanced VPN kill-switch technology known as 'secure ipbind' which lets you choose specifc programs which can only access the internet through HMA's encrypted data tunnel.
Hidemyass is an ideal all-purpose VPN for protecting your data while using public wifi, or for unlocking geo-blocked streaming services (due to their fast server speeds and over 100+ server locations).
30 Day Money-Back Guarantee
Hidemyass offers a limited 30-day money-back guarantee where they will refund your entire purchase price within the first 30 days as long as you haven't transferred more than 10GB of data (we think this is fair. If you've transferred that much data, the equivalent of watching 15 netflix movies, you've probably gotten your money's worth). Click here to start your risk-free trial of HMA today!